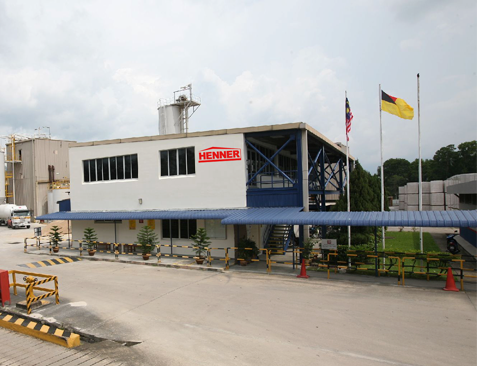 Who We Are
In year 1945, Mr. Tan Tek Jin the founder of the company started the business as a building hardware shop in Muar, Johor. The company was actively involved in trading of building materials such as steel bar, cement, clay brick, roof tiles, etc. In view of the climate changes and other environmental issues, Mr. Tan Tek Jin has realized his social and environmental responsibilities and decided to diversify into green industry. The founder of the company is committed to contribute in greener and sustainable construction for the next generations.

In year 2009, Kim Hoe Thye Industries Sdn. Bhd was incorporated to produce Autoclaved Aerates Concrete (AAC). Under Greencon brand, the machines were newly imported and workers were trained to ensure the manufacturing systems and processes are meeting the environmental requirements. A highly skilled, knowledgeable and fully committed workforce has been formed up in line with the founder's vision to produce quality green products and to assist the contractors towards sustainable buildings. The company has the capacity of 18,000 m3 per month.

In year 2016, Kim Hoe Thye Industries Sdn. Bhd has acquired AAC factory from Saint-Gobain under Henner brand. The capacity of the factory is 18,000 m3 per month.


Our History
Started Hardware Shop
Muar, Johor
Started Autoclaved Aerates Concrete Factory
Muar, Johor
Acquired Henner factory from Saint-Gobain
Senawang, Negeri Sembilan